Pool Noodle History
Today's post is all about that wonderful invention, the pool noodle! Every time I see another life hack featuring the uber versatile pool noodle, I say to myself, "why didn't I invent the pool noodle?" I have often wondered who in fact DID invent the pool noodle and did that person have any idea what an ingenious item they had invented? After a little Google research, I found out that the pool noodle was invented over thirty years ago in Canada.  The part that is is still up for debate is the true inventor. There are two gentlemen who claim to be the inventor.  There are many articles out there about Rick Koster and Steve Hartman. Although neither of these men filed for a patent, they each claim to be the creator. This article looks at both men and their claim to be the inventor. While the infamous inventor is still up in that air, we can't argue the fact that the pool noodle is quite the creation!
Ways We Have Used The Pool Noodle
Before school was out, we did a fun water sensory table with sailboats made from pool noodles. You can read all about it here. The kiddos LOVED their sailboats!
Heather made super cool pool noodle nunchucks with her students during her Teenage Mutant Ninja Turtle themed week of Vacation Bible School. She said that the kids loved them and that they were practically indestructible!
Another way that we used the pool noodle in our classroom is on our mini trampoline.
If you have a mini trampoline in your classroom, like we do, you know that the cover does NOT hold up. We saw this on Pinterest. The link to the original post is in the picture. The colors in this picture happen to be our classroom colors and are the exact colors I used. This is a great idea to keep little feet from falling in between the springs.
I was going to make this cool pool noodle hanging sprinkler, that you can read about if you click the picture, but I forgot to buy duct tape, so I thought I would just tell you guys about it! If I ever remember the duct tape, I will revisit this post and let you all know if it was a great success or an epic fail!
Other Cool Pool Noodle Uses
Check out these posts from momsandcrafters.com for a zillion and one other uses for the multipurpose pool noodle!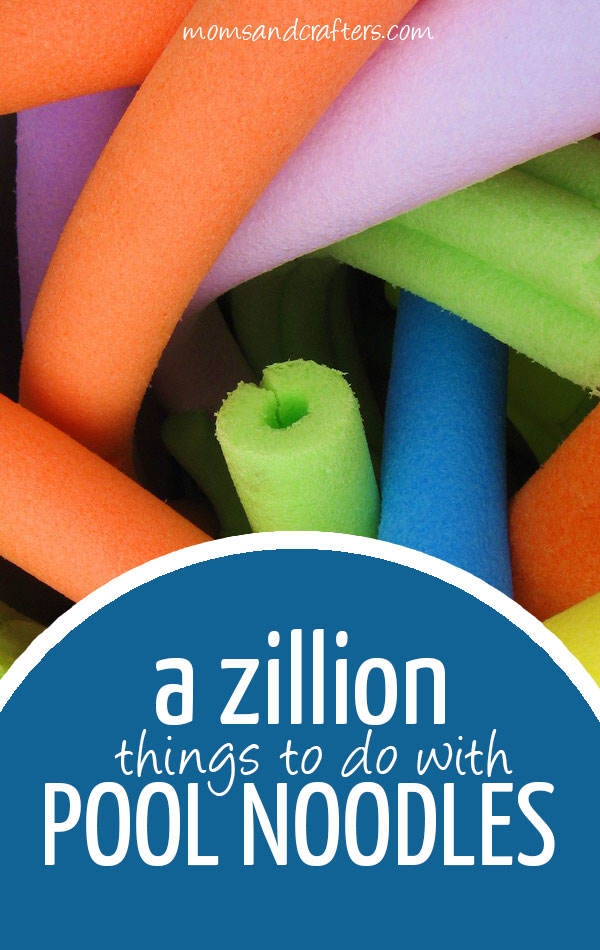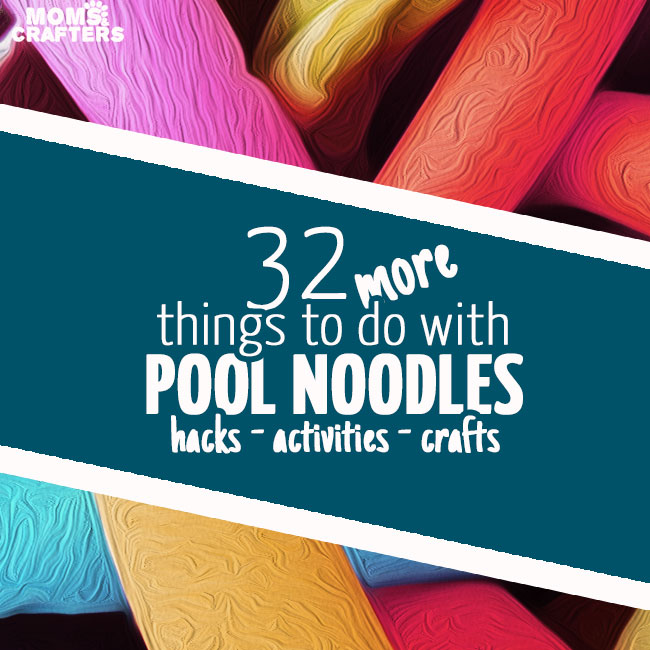 We would love to hear from you if you have used the wonder that is the pool noodle!  Seriously, what can't you do with a pool noodle?
-Angie & Heather